Meta Description: Discover the most popular free roulette games that you can play online for fun. Learn about their features, gameplay, and strategies to enhance your gaming experience.
Introduction: Free Roulette Games
Roulette is a classic casino game that has captured the hearts of millions of players worldwide. With the rise of online gaming, more and more people are turning to free online roulette games to indulge in the excitement without the risk. In this article, we will explore some of the most popular free roulette games that you can play online for fun. So, whether you're a seasoned pro or a complete beginner, these online roulette games offer a thrilling and risk-free way to experience this classic casino game.

European Roulette is one of the most popular free roulette games available online. It features a single zero (0) on the wheel, which increases the player's chances of winning compared to its American counterpart. The simplicity of the game and the better odds make it an excellent choice for those looking to play roulette online for fun.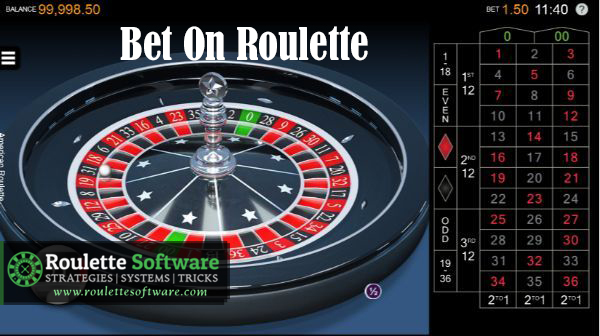 To play European Roulette, simply place your bets on the numbered layout and spin the wheel. You can bet on individual numbers, groups of numbers, or even/odd and red/black options. With various betting options and strategies to choose from, European Roulette offers hours of entertainment.
American Roulette is another popular free roulette game to play online. The primary difference between American and European Roulette lies in the wheel layout: American Roulette features an additional double zero (00) on the wheel, increasing the house edge.
Despite the higher house edge, many players still enjoy playing American Roulette for its unique challenge and the excitement it brings. The additional double zero creates new betting options and strategies, making it an intriguing option for players who want to try something different.
French Roulette is an elegant variation of the classic game and is known for its unique set of rules and betting options. The most notable difference is the "La Partage" rule, which allows players to recover half of their even-money bets if the ball lands on zero. This rule reduces the house edge and makes French Roulette a popular choice for players looking for a more strategic online roulette experience.
The French Roulette table layout also differs from its European and American counterparts, with the betting options displayed in French. This adds an air of sophistication and authenticity to the game, making it a popular choice among roulette aficionados.
For players who crave more action and excitement, Multi-Wheel Roulette is the perfect online roulette game. As the name suggests, this game allows players to bet on multiple wheels simultaneously, increasing the chances of winning and the overall thrill of the game.
In Multi-Wheel Roulette, you can choose to play with up to 8 wheels at once, placing bets on each wheel individually. This adds an extra layer of strategy to the game, as you can spread your bets across multiple wheels, increasing your chances of hitting a winning number.
Live Dealer Roulette offers the most realistic and immersive online roulette experience. While not entirely free, many online casinos offer demo versions or special bonuses that allow players to try Live Dealer Roulette without risking their own money.
In Live Dealer Roulette, you can watch a real-life croupier spin the wheel and interact with them via live chat. The high-quality video stream and the social aspect of the game make it a popular choice among players who want to recreate the atmosphere of a brick-and-mortar casino from the comfort of their own home.
Conclusion: Free Roulette Game
There's no shortage of popular free roulette games to play online for fun. Whether you're looking for a classic European Roulette experience, the unique challenge of American Roulette, the strategic gameplay of French Roulette, or the excitement of Multi-Wheel Roulette, there's something for everyone. And for those craving a more authentic casino experience, Live Dealer Roulette offers a fantastic alternative.
Before diving into the world of online roulette, it's essential to familiarize yourself with the rules, betting options, and strategies associated with each game variation. This will not only enhance your gaming experience but also improve your chances of success when you decide to play for real money.
Remember, the key to enjoying free online roulette games is to have fun and explore different game variations without the risk. So, don't be afraid to try new strategies, and most importantly, have a great time playing roulette online.
By offering a wide range of popular free roulette games, online casinos have made it easier than ever for players to enjoy this classic casino game from the comfort of their own homes. So, grab your virtual chips, place your bets, and spin the wheel for endless entertainment and excitement.
Now that you're armed with the knowledge of the most popular free roulette games to play online for fun, it's time to put your luck to the test. Who knows, you might just discover your new favorite way to play roulette and hone your skills for future real-money gaming. Good luck, and happy spinning!
REMEMBER: Gamble may be addictive, do not play if you do not have at least 18 years old.